Social Media Service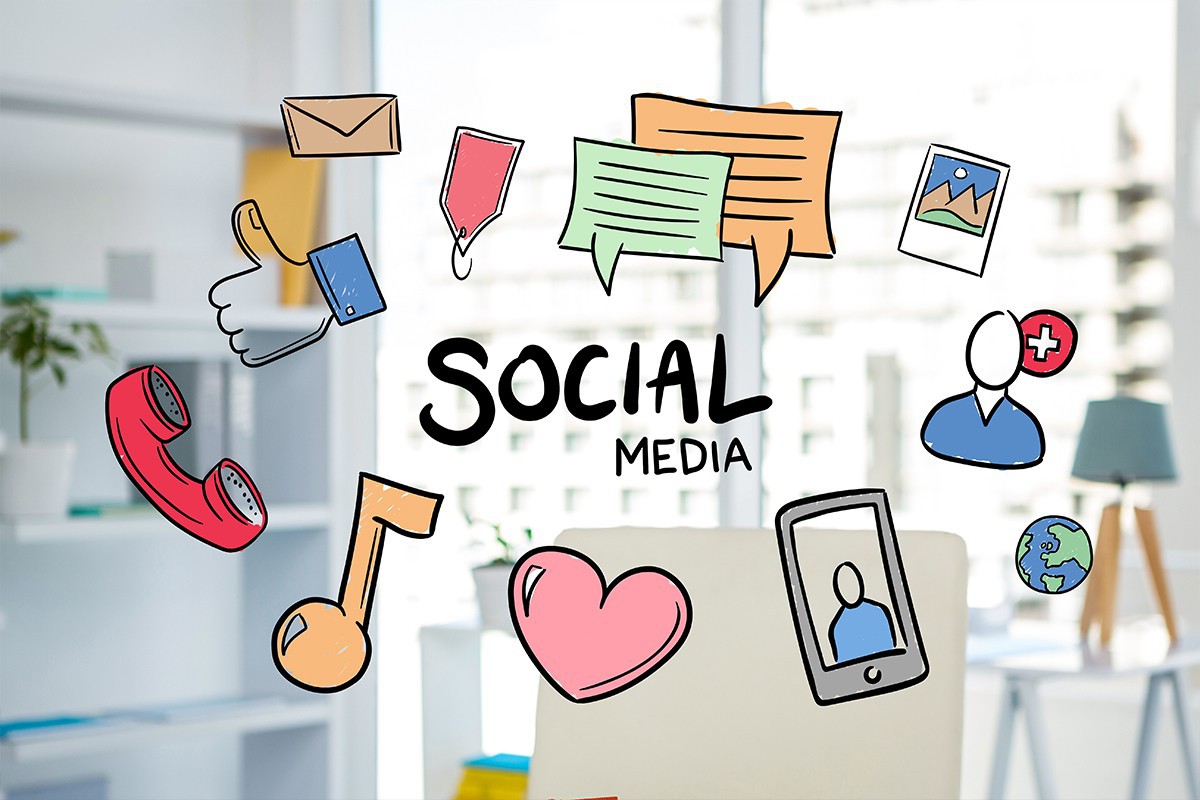 There are many different tasks for a social media manager. On the other hand, checking multiple social media accounts at the same time and on a daily basis is a very difficult and tedious task. Doing all these tasks correctly and regularly requires managerial and strategy-based thinking.
Familiarity with practical techniques and tools is essential for the success of these people. In addition, having sufficient expertise and skills in the correct use of communication channels ensures the growth of any business. Therefore, most organizations want to hire social media experts to recruit experts in this field, and we are here for you.


choose the right social media management social media
what makes a prosperous business in any organization, is the increase in potential customers for that group. Reaching the target audience quickly and effectively and promoting the desired brand to them requires extensive marketing processes. Acting on social media is one of the best ways you can use to attract your target audience and customers.Facebook, Twitter, Instagram are among the main social media widely used in modern marketing Dec. As a user or a person who manages social networks, you are certainly familiar with these communication channels. But determining which social networks are right for our business is not an easy task.
Social media managers need to be familiar with different types of marketing in order to make smart and correct choices in the use of each social media. Today, different types of marketing are used all over the world, which are very different from each other.
There are individual marketing, agile marketing, B2B marketing, B2C marketing and hundreds of other types of marketing, each of which is defined for a specific purpose. A person who is competent in social media management knows which media is good for which type of marketing. Facebook, Twitter, Instagram, for example, are more suitable for B2C companies than LinkedIn, which is more B2B friendly:

Facebook, the Giant of Social Networks
With more than 2 billion monthly active users, this social network is a great place to connect with friends, commerce and business. If you are looking for a business with a large and even global target community, Facebook is the best option for you. In the management of social networks, the use of this useful media is made for the purpose of publishing links. You can create a business page on Facebook and share all the content related to your field with the source link.


Twitter Microblogging Service
In the discussion of social network management, Twitter is used to participate in industry day discussions. With this popular media, you can expose the content, photos and videos of your business to millions of users. With more than 30 million active users worldwide, Twitter is very useful for spreading news and following trends.
One of the unique features of this social media channel is that it is a microblog. This means that Twitter is limited to typing only 280 characters. Deliberate selection of the size of the message in this medium prevents the publication of unattractive content in it.

The popular Social Network Instagram
Those who manage social networks use this environment for businesses that need to produce a wide and diverse visual content. This image-oriented social media has attracted great interest among the younger generation between the ages of 12 and 35 Dec Dec. Statistics also show that women are more active on Instagram than men. Therefore, it is very effective to use this popular media in the field of fashion, household chores, art and visual arts-based industries.
After your business grows and your target audience and customers grow, it will not be possible to manage social media alone. Reviewing reliable news sources, translating, writing and editing practical content, preparing related images and videos are some of the tasks that need to be done in this area.
Therefore, in order to manage their base and achieve better results, cooperation and the creation of a strong team are needed. Therefore, you can trust us as a social media expert with specialized talents and skills in this field. As a result, things are done better and faster, and your base is getting on the way to increasing progress. We will help you in the best way for this service.

social media management
social media management services that will make you stronger over your competitors is carried out by an experienced and dynamic team. In social media management services, the target audience is determined first and then the content suitable for the corporate identity is prepared. Social media accounts managed with the most programmatic strategies allow you to reach your target audience in a short time.